As Aberdeen FC's Official Health and Wellbeing Partner we understand the current climate is having a profound impact on everyone and we want to provide you with as much support as we can during this time.
That's why we've teamed up with our trusted mental health partners at Thrive to offer free access to their NHS-approved* mental wellbeing app until April 2021.
With a range of mindfulness tips, tools and techniques, Thrive is on hand, anytime, anywhere to support with your health and wellbeing during these challenging times.
For more information on Thrive, visit the Thrive website.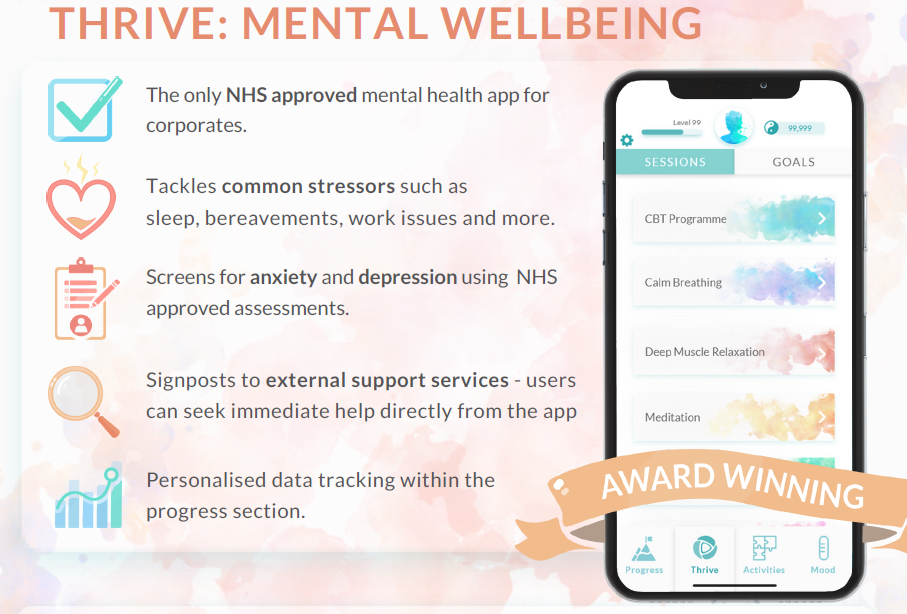 How to get involved.
Setting up Thrive and accessing your account is easy, just follow the simple steps below to download the app and activate your free access.
We've also attached our terms and conditions for you to take a look through.
We're here to help, so if you want to get in touch, just email marketingteam@healthshield.co.uk.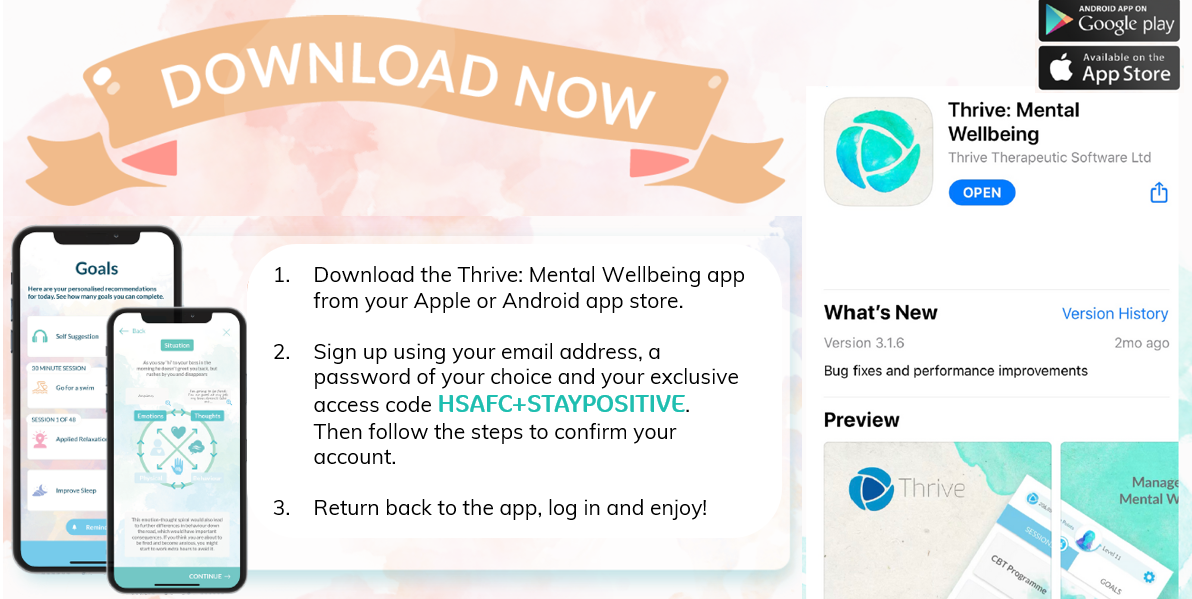 *The app meets NHS quality standards for clinical effectiveness, safety, usability and accessibility and has a supportive evidence base.
Terms & Conditions apply.
---